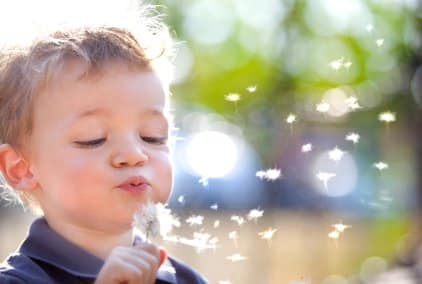 Residents of Tyler, TX, are no stranger to the region's lengthy, hot summers and the unpredictable chilly periods. When you need an issue addressed with your air conditioning or heating system, trust A/C Contractors to handle your request promptly and professionally. We're a locally owned and operated AC repair company that answers every call with personalized care.
As the largest HVAC company in the Tyler area, our service professionals are equipped to handle all your air conditioning and heating needs. Our service team has been thoroughly trained — and continues to receive ongoing, weekly professional development. Our extensive experience and commitment to delivering exceptional customer service and satisfaction have earned us an A+ rating from the Better Business Bureau (BBB).
Calling on over 25 years of experience servicing East Texas homes and businesses, our certified technicians have a vast amount of product knowledge and can complete the job on the initial visit. Whether you are ready to start on a home project or need your central air conditioning and heating system repaired, our HVAC company has you covered. Each of our repairs is supported by our "Fix It Right or It's Free" guarantee!
We Offer Efficient, Reliable A/C Services in Tyler, TX
Your air conditioning system works hard to keep your indoor spaces cool and refreshing. However, the average central cooling unit typically lasts about 12 to 15 years, and it may start experiencing issues sooner than that without routine maintenance. When the A/C eventually wears down and stops performing as it should, your first consideration should be hiring an expert contractor.
Here at A/C Contractors, our HVAC technicians deliver the repair services you need to keep your home comfortable year-round. We use state-of-the-art technology to diagnose what's wrong with your HVAC system. Whether you need your air conditioning or furnace system serviced, we'll provide you with a thorough, accurate estimate of the work so you'll know what to expect.
Along with our regular air conditioning and heating service calls, we can also handle emergencies with speed and efficiency for prompt service you can depend on.
Air Conditioning Repair
Over time, regular daily use can lead to anything from dust buildup to clogged air filters. Even when minor, these issues with your home's air conditioner can be an inconvenience for you and your family.
At A/C Contractors, you can rely on our personnel to fix any issue imaginable with your air conditioning unit. As an air conditioning repair company built on honesty, we can also help you determine whether your system can be repaired or if you'd be better served by a replacement.
Every job starts with a free estimate and a thorough assessment of the system. We patch up refrigerant leaks and correct drainage issues, replace failed or damaged components, clean or swap out filtration, solve problems with the thermostat and much more. If you've noticed anything unusual about the operation or efficiency of your unit, we've likely seen it before and will take care of it — guaranteed.
Because you can never predict when an air conditioning problem will spring up, A/C Contractors also provides emergency 24-hour repairs when they're needed most. Our family-oriented AC repair company understands that it's vital to be there for you as soon as possible, and so we aim to make a speedy, accurate diagnosis and deliver a solution.
To provide you with the peace of mind you deserve, we guarantee that all of our air conditioner repair services are done right — or our technicians will redo the repair for free.
Common HVAC Repair Work
If your air conditioning system is experiencing some issues, you deserve to get it repaired right away. Our trained professionals can easily fix common air conditioner problems, including:
Power issues: Our team will fix an air conditioning unit that is no longer turning on.
No cold air: We can also help repair problems with the air temperature from the A/C.
Freezing outside the unit: We'll fix the issues causing an A/C to freeze up, including low coolant levels and stuck contractors.
Refrigerant leaks: Coolant leaks in your air conditioning can cause efficiency problems and uneven cooling among other issues. Our team will help you fix them.
Unnecessary noises: Hissing, clicking, banging — any abnormal noise can signify an air conditioner problem that we can repair.
Evaporator coils that have frozen: We will fix frozen evaporator coils and repair any damages to your air conditioning system.
Failure of electrical controls: Our team can fix problems with the electrical connections on your unit.
Water leaks: Some water leakage is normal. But if it's caused by blocked drain pipes, low coolant levels or other issues, our professionals can help.
Drainage pipe problems: Your air conditioner's drain pipe can become covered in dirt, algae or dust, leading to potential issues like mold or odor. Our team will help clear it up.
Issues with the sensors: We'll fix your sensors so your air conditioner can turn off and on properly again.
Air Conditioning Maintenance
Concerned that an unexpected breakdown could happen again? We offer personalized support for air conditioning systems to keep them running smoothly and ensure a steady temperature for you year-round. Regular air conditioner maintenance service helps prolong the life span of your system while delivering better air quality and comfort. During this time, our contractors will thoroughly inspect your air conditioner, ensuring each heating and cooling component is working as it should.
Our repair technicians can visit within your AC system's regular service intervals to perform tuneups and diagnose any potential issues down the line. From cleaning out your air ducts to installing new filters, we'll do whatever it takes to make sure your unit is running efficiently and delivering fresh air. A/C Contractors ensures you have peak energy efficiency, better air quality and an extended service life from your current model. With our AC maintenance services, we limit the risk of having to pay a more expensive service price later.
Air Duct Cleaning
If the air ducts in your home have become covered in dust and other debris, it's time for a cleaning. Dirty air ducts can cause several issues, some of which can affect your health. Contact our team for an air duct cleaning today.
Signs of Dirty Air Ducts
How do you know if your air ducts are dirty? Several telltale signs include:
Uneven or inconsistent airflow between rooms
A sudden increase in your energy bill
Consistently dirty air filters
A visible puff of dust that occurs at the vents when your air conditioner starts to run
An unpleasant smell coming from the ducts
Different areas in your house become covered with dust quickly
Odd or unusual noises from the ducts
Are Dirty Air Ducts Bad for Your Health?
Dirty air ducts can lead to respiratory issues. Since dust, pollen and dander can infiltrate your airways, they can also worsen allergies. Some symptoms you or your family might see from dirty air ducts include:
Chronic coughing or sneezing
Throat irritation
Difficulty breathing
Headaches
Rashes or hives
Lethargy and fatigue
Air Conditioning Replacement and Installation
If you've been experiencing issues with your AC unit, such as inconsistent cooling, strange sounds or rising utility costs, it may be time to call an air conditioning contractor. Our HVAC contractors can diagnose issues and help you determine whether your system needs to be repaired or replaced. In circumstances where we can't repair a broken air conditioning system, we offer an array of new, state-of-the-art models to guarantee years of service from your investment.
We'll help you find the best central air conditioning, heat pump or ductless mini-split systems depending on your needs and budget. For every new unit we install, we offer you a lifetime product and workmanship warranty to give you the quality you deserve. Our broad selection of available air conditioners includes the top-rated and longest-running brands. We'll help you select a modern, upgraded cooling system for greater efficiency and lower utility costs for your Tyler property.
No matter which system you need, you can trust that your home will be comfortable year-round and you'll experience lasting results. If it doesn't perform as we said for any reason, we'll remove your AC unit and give you back 100% of your investment.
Our Comprehensive Heating Services Offered to Tyler Residents
Heaters are manufactured to last you through about 20 winters if they're maintained well. But issues do happen, and it's smart to have a local HVAC partner ready to arrive shortly after your request.
Whether you have a furnace or an alternative heating system in place, we're trained and equipped to service any model. Our professionals do everything to bring balance back to your interior climate at a price you can readily afford:
Heating repair: You'll receive a project estimate at no cost, and we'll get right to work on the inspection. We've encountered and addressed it all — ignition trouble, busted internal parts, faulty thermostats, clogged filters and even the odd unit blasting cold air. We're a team of factory-trained technicians who know how to safely work around the electrical and gas components of the many different heating systems in residences today. A/C Contractors comes prepared to swiftly complete any repair job with all the tools, equipment and replacement parts. Our "Do-It-Right Guys" are available around-the-clock to be there when it's most convenient for our clients. We're proud to offer the most responsive and dependable heating repair services in Tyler!
Preventative heating maintenance: Annual maintenance on your heating unit keeps your energy efficiency in check. If you wonder how your heating bill increased or you have to bump up the setting frequently, it might be time to schedule a tune-up appointment with A/C Contractors. We take multiple measures to prolong the life of your heater, boiler or furnace, including cleaning the system, tightening belts, replacing any worn parts and more. We can discuss any tweaks or upgrades to your heating system to grant you the greatest savings over the long term.
Heater replacement and installation: If you have to replace a broken heater, or you're simply considering an upgrade, there's no better company in the area to trust with selection and installation. Our list of premium brands includes Amana, Lennox, Trane, Mitsubishi, LG and more. We're committed to being transparent and flexible about the cost of a new system and we offer personalized financing options as well. Our technicians are fully trained to install an efficient new furnace, or even outfit your home with an eco-friendly alternative like a heat pump or ductless mini-split system.
Emergency Services
Has your air conditioner stopped working when you need it most? Is there a significant issue you need to be addressed immediately? Contact our team and we'll get to you as soon as possible. We offer 24-hour emergency services for all residents in the Tyler area.
Our emergency pricing is upfront and transparent. Plus, we guarantee to fix your air conditioning system correctly on the first try — or you'll get your money back. Whether your air conditioner is overworked, on the older side or is behind on maintenance, our emergency services are here to help.
Request an Estimate From the Comfort Kings at A/C Contractors
An exceptional job is the only thing we do! At A/C Contractors, your Comfort King, we are distinguished for our service and recognized as a Best of East Texas award-winner. We also sustain the highest grade possible from the Better Business Bureau. We'll redo a fix if the first service visit wasn't enough, and if you aren't 100% satisfied with an installation we provide, we'll remove the unit and return every penny.
Our thoroughly trained and vetted technicians will work tirelessly for you to secure your peace of mind and get you living comfortably again. Contact your local HVAC pros in Tyler, Texas, by calling 1-903-581-9537 — or submit an online form and we'll reach out soon.
We Provide the Following HVAC Services to Tyler, Texas
A/C Contractors is Rated: 5 / 5
based on these 1 happy customer reviews.
---
We couldn't be happier! Our family's old air conditioner was finally giving out and we knew we needed a replacement. We took advantage of the free estimate and were pleasantly surprised. Thanks again A/C Contractors!"