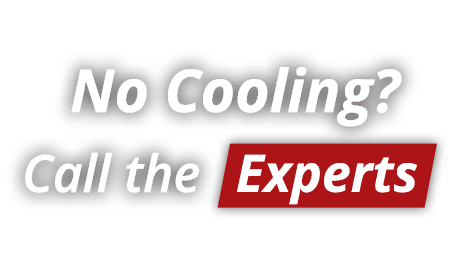 This offer has expired.
No Cool Air From The AC?
There are a number of possibilities for why an air conditioner will lose its cooling power. Some are simple errors that you can correct yourself. Others are more complicated and will require HVAC technicians to diagnose and correct them. Here are 4 reasons for your AC only sending out warm air:

Incorrect thermostat settings
You might think this is too obvious. However, more than once we've gone on service calls and found the trouble was someone else in the house changing the thermostat settings (or just fiddling around with them). If the thermostat is set too high or to "fan only" mode, the AC won't provide cooling.

Tripped circuit breaker to the outside unit
If the circuit breaker to the indoor unit of an AC trips, the fan won't turn on at all, a major warning something is wrong. Check to see if any circuits have tripped in the electrical panel. Reset them and see if this solves the problem. If the circuit repeatedly trips, call for professionals to investigate.

Leaking refrigerant
The refrigerant is essential for an AC to remove heat from the air and provide cooling. When refrigerant levels drop, the AC can lose its cooling ability. Even worse, this places the compressor in danger of overheating and burning out. This results in a big repair and often a reason to replace the entire air conditioner.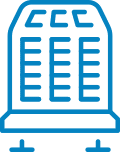 Stuck compressor
The compressor is the heart of an AC; it places refrigerant under pressure to start the cooling cycle. If the compressor stops working, there won't be any cooling. Only professionals are qualified to work on broken compressors, and you'll want them on the job in a hurry to prevent more serious repair issues.
Did you try solving the problem yourself? Is your AC still not cooling your house after checking these possible issues?
If you're in our service area, then contact us for an for an AC repair. Whether your air conditioner is a Carrier, Trane, Rheem, Goodman, Amana, Bryant, Lennox, York, or any other brand, we can help!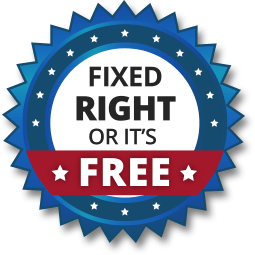 An Unmatched Guarantee!
Once all of the recommended repairs have been made, we will present you with a written certification that your system has been checked by our experts. If we have to come back to make repairs this season because your system stops working, then our service is FREE guaranteed!
The Best Service Team
Our knowledgeable team of experts work diligently to make sure you are never left out in the cold or sweating over a broken HVAC system. We are East Texas' #1 air conditioning and heating company because of our professional, highly skilled technicians and our dedication to superior customer service. At A/C Contractors, our customers come first — always. That's why we created our 24/7 emergency service line so that day or night, rain or shine, 365 days of the year, A/C Contractors will come to your aid for all of your heating and cooling needs.